Facilities
Free WiFi
Outdoor pool
Parking
Family rooms
Non Smoking Areas
Long Stay Offer
There are even more reasons to stay extra days with Atlas. Save 15% on the room rate if you book 7 days or more.
Book Now
Some Important Links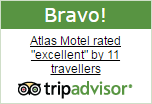 ABOUT DUBOO
This property has been awarded a 3.5 star rating from the Australian Star Ratings Agency, Star Ratings Australia.
Dubbo has many things to see and do. Do as much, or as little as you like! Relax by the river, watch a country sunset, dream while under a starry night sky, step back in time and explore historic and ancient sites or visit the world class Taronga Western Plains Zoo.
Dubbo is also considered a major shopping centre for the surrounding regional areas in the Central and Far Western districts of New South Wales. Reaching out to Lightning Ridge, Bourke and Broken Hill. Dubbo has many shopping districts including, but not limited to, the large Orana Mall Shopping Centre (East Dubbo), Macquarie and Talbragar Streets (City Centre), Dubbo Square Shopping Centre, Riverdale Shopping Centre and Tamworth Street local stores (South Dubbo). Dubbo also has many boutiques and unique stores as well as major national stores including Target, Coles, Woolworths, Mitre 10 Home & Trade, Bunnings, Myer, Big W, Spotlight, The Good Guys and Harvey Norman. A new suburban shopping centre in West Dubbo contains a Woolworths supermarket (Dubbo's third) and 15 smaller retail shops.
The Macquarie River runs through Dubbo, as does Troy Creek. The City of Dubbo lies within a transition zone between the ranges and tablelands of the Great Dividing Range to the east and the Darling Basin plains to the west.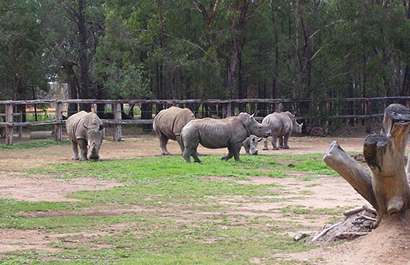 Tour place For Everyone
Tour place For Everyone
Tour place For Kids
Tour place For Kids
Tour place For Kids
Tour place For Kids